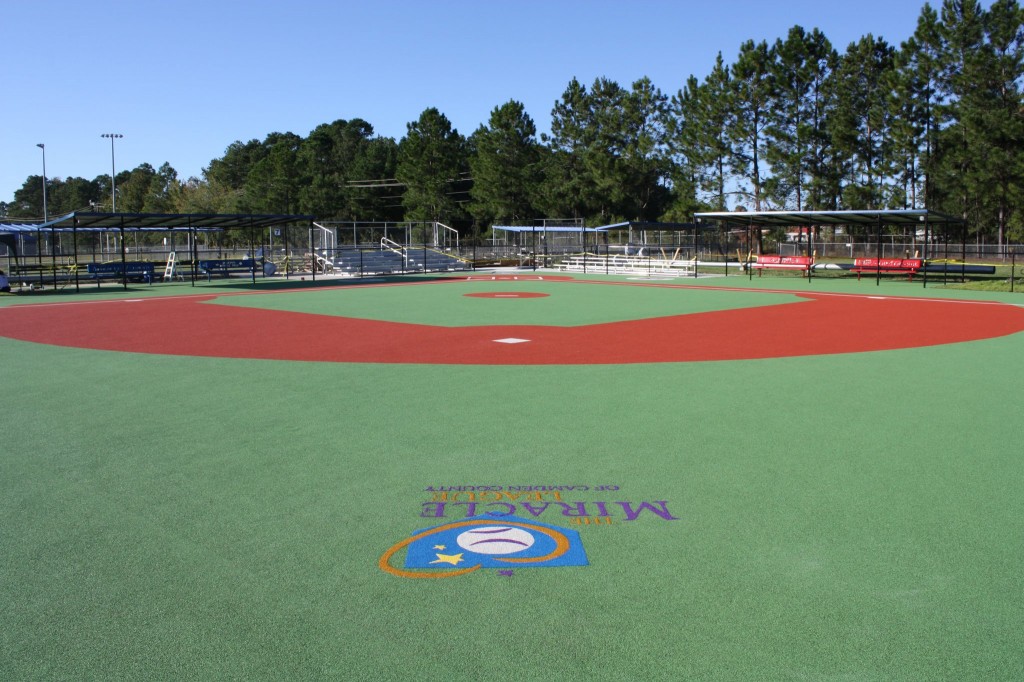 We are raising money to build a shade structure over our bleachers at Justin's Miracle Field. After experiencing 2+ seasons of Miracle League baseball in southern GA, this project has become a necessity to protect our players and their families from the sun and weather.   Our goal is to have the funds raised and the construction completed by April, 2013.
We have joined forces with the Georgia Center for Non-Profits. They are sponsoring a "Georgia Gives Day" in which they are encouraging everyone to donate to the charity of their choice on December 6, 2012. Although December 6th is the target day, donations are accepted all year. We thought this would be the perfect platform to promote for our project!
This event is a great opportunity for Justin's Miracle Field to raise funds for our program and families, and to promote awareness of who we are and what we do in the community.  Every effort helps, not matter how small it may seem.Please use this link to make your tax-deductible donation:
https://gagivesday.org/c/GGD/a/camdenmiracleleague/donate/
Please feel free to contact me if you have any questions at 912-322-1970. We cannot thank you enough for your support of Justin's Miracle Field and our on-going projects to increase the quality of life for our players and their families!
Thank you to the following supporters for their generous donations:
Tom Herman, Rick & Debboe Mims, Laura Williams (Mail & More), Diane & Bob Lustenader, Paul Lakotta, Pat Weaver, and Scott and Jerrielynn Maus.
We are very thankful for your support!!